Big Firm Service in a small firm setting
let us help you move forward
Divorce attorneys in lake county, Illinois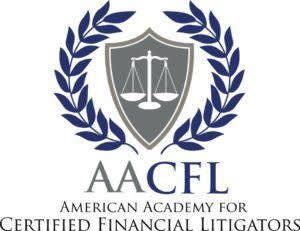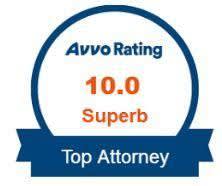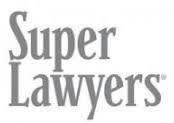 advocating
for you
Our goal is to help you successfully overcome your legal issue as quickly as possible so you can start building a better future. We invest significant time and attention into your case up-front so you can experience smooth sailing down the line.
A Balanced Approach to Your Legal issue
Putting your case, and your future, in the hands of an attorney requires a leap of faith. We understand this, which is why we take a collaborative approach to your case. Our goal is to get to know you and your story so we can determine how best to proceed. There is no one-size-fits-all solution to family law issues like divorce, child support, college expense contributions, and more. You deserve a legal partner who will give you the time and attention necessary to provide you with personalized service.
We don't rush into court. Instead, we strive to achieve the results you need with as little frustration as possible. Our attorneys focus on resolving cases with minimum litigation to get you moving forward as quickly as possible. To do this, we put in the hard work upfront to ensure that problems won't arise later on.
Navigating divorce, child custody, parentage, and prenups can be complex and confusing. We'll be here to answer any questions you may have. We pride ourselves on our responsiveness and dedication to being true partners for our clients, so we're always just a phone call or an email away. We deliver big firm service in a small firm setting. Our knowledge, experience, and resources rival those of large firms, but our attention to detail, compassionate approach, and accessibility sets us apart from those who may treat you as just another case number.
Put your trust in the hands of a capable and caring legal team. Contact the Law Offices of Stuart A. Reid today to set up an initial consultation in Lake County, Illinois. We are proud to serve clients throughout Cook County, DuPage County, and McHenry County.
We know our way around the law, and our priority is keeping our clients informed so you know what decisions we are making and why.
We devote our personal attention to your case, which allows us to catch small, but important, details that others would have missed.
Family law issues are highly personal. We put ourselves in your shoes when we work with you so we can understand your unique perspective.
Stuart is a very professional and knowledgeable attorney. I have retained his services on two different occasions and have had a very successful outcome for both. I plan on calling for his services again in the future and will continue to refer him to those I know.
Stuart handled my divorce last year and did an outstanding job. It was over quickly and efficiently, with no issues. He communicated well on all legal matters, and provided helpful advice. I recommend him without reservation.
I would recommend Attorney Reid to anyone. He is smart, fair, level headed, comes prepared to court, and the judges respect him. He treats his clients as individuals - not just case numbers.
pASSIONATE ABOUT HELPING OTHERS &
CREATING POSITIVE CHANGE
At the Law Offices of Stuart A. Reid P.C., you come first. We meet clients when they are facing incredibly difficult situations that can be life-altering. We take your case, and your life, seriously, and we are committed to doing everything in our power to help you move forward.
Our legal team is well-versed in family and marriage law and the challenges that issues like child support enforcement, college expense contributions, and prenups can bring. We perform in-depth analyses of the financials of the parties involved, including income, unreported income, hidden assets, tax returns, and more so we can effectively advocate for you and seek a fair and favorable resolution on your behalf.
Not only do we do everything possible to help our clients, but we also do substantial work to better our community. Attorney Reid actively works to combat gun violence, and he personally drafted a proposed cleanup bill for firearms restraining orders. His experience and investment in gun violence prevention make him an excellent resource if you are seeking a firearm restraining order.
No matter your legal issue, our goal is for you to be able to look back on the decisions you made and the resolution you achieved and feel satisfied. Contact the Law Offices of Stuart A. Reid P.C. today to see how we can help you move forward. We serve clients in Lake County, Illinois, as well as Cook, DuPage, and McHenry Counties.